Malabar spinach in London!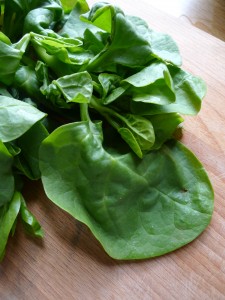 The range of fresh Chinese vegetables available in London is growing all the time, and the best news is that some of them are grown locally. Among the home grown greens I've found recently is this Malabar spinach. It's a favourite vegetable in Sichuan, where it is often served in clear soups or stir-fried with garlic. Its plump, rounded leaves have a
delightfully slippery texture after cooking, which is why it is known as 'cloud ear mushroom vegetable' (mu'er cai 木耳菜) or 'tofu vegetable' (dou fu cai 豆腐菜 )The flavour of the leaves is reminiscent of spinach.