Eating your national emblem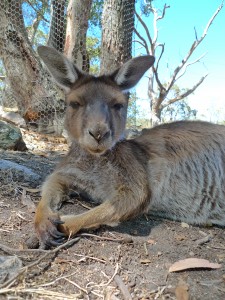 You can read my piece about the Australian hang-up about eating kangaroo meat here, on the BBC website. And if you like, listen to a different version on From Our Own Correspondent here – it's the last recording, towards the end of the programme.
Of course, Australian's reluctance to eat their most distinctive local meat is not particularly surprising, given the deep irrationality of human food choices. Most people in the West, for example, will eat shrimps but not insects, pork but not dog, and beef but not horse meat. History is littered with examples of societies that suffered because they wouldn't change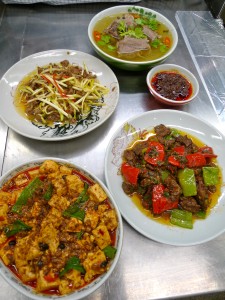 their eating habits, like the mediaeval Norse community on Greenland, who starved to death because they refused to eat fish and seal like the natives, but insisted on maintaining a tradition of cattle farming that was unsuited to their fragile northern habitat.
The interesting question is how much people will be prepared to change their eating habits to accommodate climate change and rising global population. If the UN has its way, we'll soon by eating insects...
Above, on the right, by the way, you can see my own cooking experiments: Sichuanese kangaroo tail soup; stir-fried wallaby with yellow chives; wallaby with cumin; and mapo tofu with minced wallaby.