The delights of eating jellyfish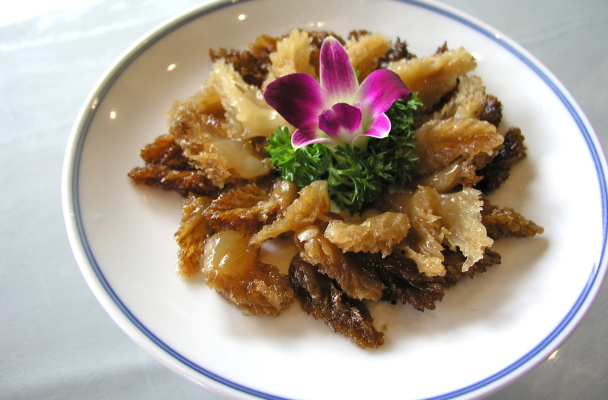 Vast numbers of jellyfish have been invading British beaches this summer, to the consternation of tourists and local people. Perhaps we should just find out which species are edible, and learn how to eat them?
The photograph shows a snappy little starter made from the oral arms of jellyfish (known in Chinese as 'jellyfish head' 海蜇头), as served with a seasoning dip at the Dragon Well Manor in Hangzhou. The 'jellyfish' most commonly served in Chinese restaurants in the West is the umbrella-like top of the creature, which the Chinese refer to as its 'skin' (海蜇皮).
Here's a BBC interview I did about the pleasures of eating jellyfish: