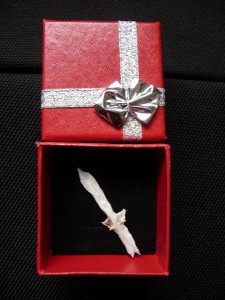 Can anyone guess what this is? (see picture on the right)
Clue: I was given it at the end of a grand banquet in Chengdu a few weeks ago, and I was the only guest at the table to receive one.
Good luck!
P.S. Apologies for my long absence from this blog. I've been busy in China… I'll try to catch up now!