The ultimate multi-function kitchen gadget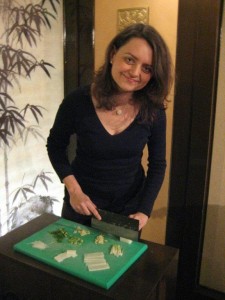 You can hear me talking about the versatility of the Chinese kitchen cleaver (菜刀) in last week's edition of The Food Programme on BBC Radio 4.
Using a cleaver is addictive, because it is so ruthlessly efficient. It is also a contagious habit, as my mother and certain of my friends (as well as some readers of my books?) would be able to tell you.
The photograph on the right is reproduced with kind permission of Martin Leeburn.