Happy Chinese New Year! 新年快乐!马年吉祥!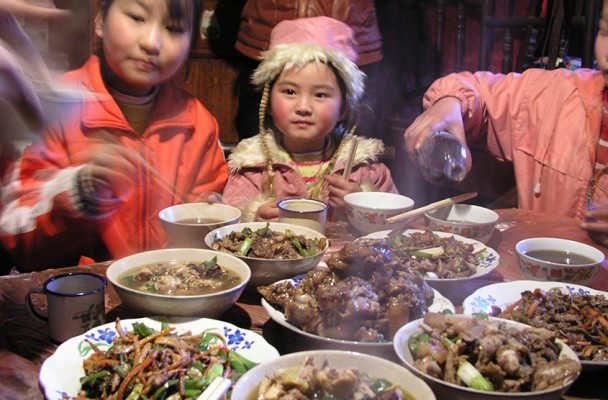 With all good wishes for the Year of the Horse, here's a picture of New Year's Day feasting in rural Hunan, 2004. A table of plenty, all cooked either on an old-fashioned wood-fired stove, or in a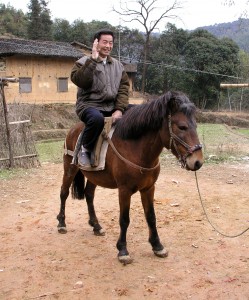 blackened cooking pot hanging over the open fire on the kitchen floor. We were sitting around that table in an old mud-brick cottage in a beautiful valley. Happy memories.
And here's another pic of my lovely friend Fan Qun's father on a horse, for the Year of the Horse.
Have any of you blog visitors been cooking anything special for the Chinese New Year?
新年快乐!马年吉祥!马到成功!