Every Grain of Rice US edition now out!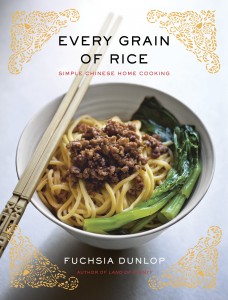 The US edition of Every Grain of Rice: Simple Chinese Home Cooking, is out today, published, like the American editions of all my books, by W.W.Norton. It's the same book as the UK edition, but with Americanised measurements and so on, and a different cover.
Wonderful response so far, like this lovely piece in LA Times, this review by Asian Review of Books, and this one by Carolyn Phillips on Zester Daily.
I hope it will help American readers discover the joys of Chinese home cooking, especially vegetables!